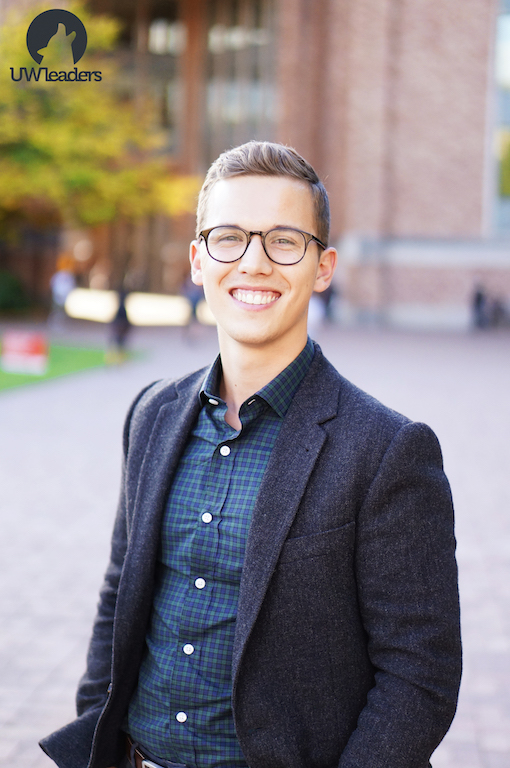 My name is Kevin Celustka. I hail from Wenatchee, Washington, a lush agricultural oasis in Central Washington, abreast the mighty Colombia River. I'm a Senior, majoring in International Studies in the global health specialization, and I'm also pre-med! I'm passionate about global health as an application of social justice, politics, and research to clinical medicine. I am an active and intentional explorer of ideas, communities, and places. Three years ago, I lived in Belgium for a year to learn French, and I spent the summer of 2015 in South Africa for a clinical internship.
I'm a recovering student government nerd, and I love to talk politics and world news. For the past three years I've been involved in Senate, UW Leaders, and other groups in the ASUW. I'm currently Chair of the Provost Advisory Committee and a Research Intern at the Fred Hutch. When I'm not exploring Seattle's coffee shops and writing my thesis, I also volunteer at Swedish Medical Center holding babies and I love going to concerts! I'm always down to hear new music, so let's grab coffee (preferably at Herkimer), show me an artist that you love!
Looking forward to meeting you, fam (it will be lit).