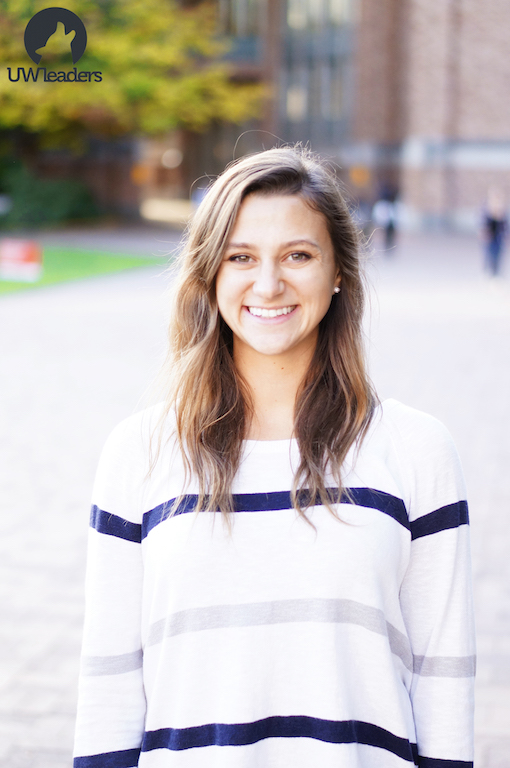 Hello everyone I'm Lindsay! I'm a senior studying Communications, minoring in Education and also doing the Foster Professional Sales Certificate. I fully believe in maximizing your time here on this beautiful campus so I have invested in a variety of different things and can't wait to help all the leaders find their own husky experience!
I'm so happy to be back involved with UW Leaders since last time I was apart of it I was a leader my freshman year! Since then I have become involved in various parts of UW- Campus Tour Guide, Office of Admissions Representative, Orientation Leader, Kappa Delta Sorority, Dream Project High School Lead, Husky Leadership Initiative Student Board and UW Dance Program.
There are endless opportunities on this campus and I know with the love and support this program gives you'll be able to find your place! For me I find happiness through hugs, laughs, Taylor Swift, bagels, sticky notes, the outdoors, dance parties and of course the DAWGS!