This week the cohort dove into exploring their Clifton Strengths! Leaders took a quiz to identify their top 5 strengths and see which domain they belong too, which they explored at this weeks meeting.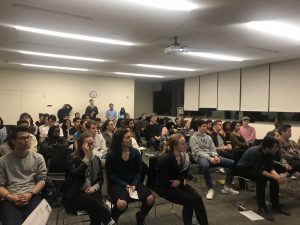 Meeting Takeaways:
People of the same domain have similar approaches to solving an issue, but individual strengths can manifest themselves in small variations to these approaches
When meeting someone for the first time, try to identify what domain they belong to based on key phrases and the  communicate on their wavelength
People in the same professional or educational discipline but under different domains will extract unique aspects from their discipline
---
Check out the Clifton Strengths Folder in the Google Drive to see the worksheets, agenda, and powerpoint from the meeting!