This week the cohort learned about Leadership Practices and began to explore what project they may want to do and eventually present at the Spring Celebration of Leadership and Service. They also explored the importance of time management and possible time management techniques.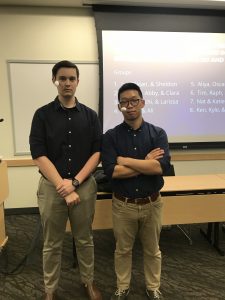 Mentors Kyle Simpson and Ken Siow getting into "character" for their HILARIOUS workshop intro
Meeting Takeaways:
Time management is important and you should focus on getting it right for you.
Leadership practices take many forms, so do what's right for you and challenges you.
Mentors have a plethora of experience that the leaders can draw from.
---
Check out the Leadership Practices & Time Management Folder in the Google Drive to see the worksheets, agenda, and powerpoint from the meeting!